Australian Labradoodle Temperament and Personalities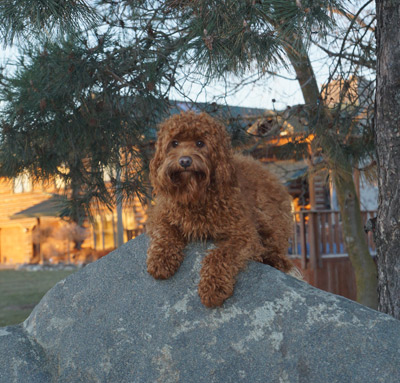 Australian Labradoodles are intelligent dogs which are easy to train. They are great with children, other dogs and make the ideal family pet. They are very clever, sociable, and joyful. They are prime candidates to be service dogs. Active, comical and opportunistic, they can attempt to outsmart their owner if undisciplined. They are also easygoing and non-aggressive. A well-bred Australian Labradoodle with a characteristic temperament is a true joy for any family.
Australian Labradoodles are mild-mannered and well-behaved. Find your new family-oriented puppy by checking out our Labradoodles for sale or guardianship.