Are All Labradoodles the Same?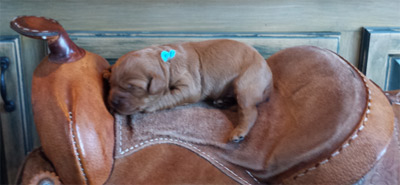 The short answer is "No." There are all kinds of poodle mixes and a Labradoodle is one of them. Poodle + Labrador = Labradoodle. That is the American version and they are one generation. The Australian Labradoodle currently consists of 6 different breeds in its origin. The confirmed and approved parent breeds of the Australian Labradoodle are the Poodle (Standard, Miniature, Toy, Labrador Retriever, Curly Coat Retriever, English Cocker Spaniel, American Cocker Spaniel and the Irish Water Spaniel). The Australian Labradoodle breed is now in its 40th generation.
Check out our full selection of Labradoodles for sale in southeastern Wisconsin.
Contact Labradoodle Corral, the Midwest's authority on Australian Labradoodles, for more information or to inquire about puppies available for adoption.