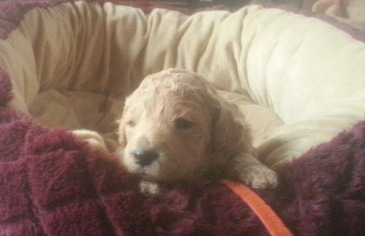 Generally 14 to 16 years. It's all in the diet. Low quality food, less. High quality, fresh food adds years to your puppy's life.
With our full selection of Labradoodles for sale in the Midwest, you're sure to find a new best friend.
We also offer puppies for guardianship.
Maximize your puppy's life by feeding it healthy and top quality food. For information regarding correct diet of Australian Labradoodles, contact the Midwest dog breeding experts at Labradoodle Corral.