Are Australian Labradoodles Non-Shedding?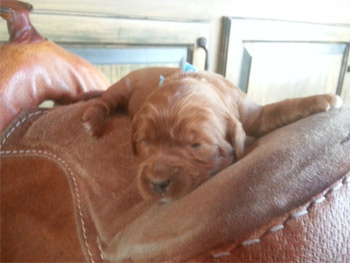 Most Australian Labradoodles are non-shedding; this is not the case for American Labradoodles.
Most Australian Labradoodles shed less than humans. Coats continue to grow in length and requires combing and occasional grooming. A multi-generational Australian Labradoodle will have a thicker coat than a first generation American Labradoodle and can have a curly, fleece or wavy coat type.
Australian Labradoodles, Allergies, and Allergen Sensitivity
Multi-generation Labradoodles are recommended for families with moderate to severe allergies. Please let us know your allergy needs and we will help you find the puppy best for you from our full selection of available Labradoodles for sale.